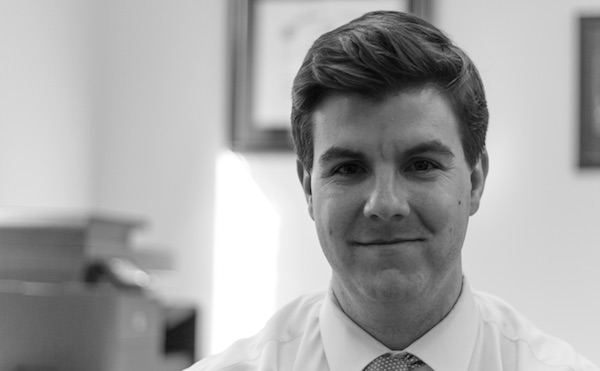 Robert E. Dean
Rob Dean Law – Criminal Defense
401 Campbell Avenue, Suite 302
Roanoke, Virginia 24016
Email: rob@robdeanlaw.com
Phone: (540) 585-1776
Rob Dean is a medical malpractice lawyer in Roanoke, Virginia. He helps loved ones and their families recover from cases of medical negligence, medical errors, and medical indifference. As a member of the Virginia Trial Lawyers Association, Mr. Dean has handled cases involving drug errors, surgical errors, nursing home negligence, and other cases involving medical legal matters.
Before forming the firm, Mr. Dean worked as an associate at a large, Southwest Virginia law firm as a member of the Plaintiff's Section. He represented patients and families in cases if medical malpractice and wrongful death in state and federal courts throughout Virginia, obtaining recovery for patients and protecting their rights.
He previously served as Assistant Commonwealth's Attorney for the City of Lynchburg, Virginia, where he prosecuted over 350 cases, ranging for serious traffic matters to felony crimes. In law school, he served as a prosecutor intern with the Rockbridge County Office of the Commonwealth's Attorney and received a pro bono service award for his work.
A former basketball coach, Mr. Dean is an avid supporter of Michigan sports. He also writes a blog about using technology in legal practice.
Education
Washington and Lee University School of Law, J.D.
University of Michigan, B.A.
Past Experience
Prosecutor, Office of the Commonwealth's Attorney for the City of Lynchburg
Prosecutor Intern, Office of the Commonwealth's Attorney for Rockbridge County/Lexington
Instructor, Central Virginia Criminal Justice Academy
Prosecutor Bootcamp, Virginia Association of Commonwealth Attorneys
Trial College, National Association of District Attorneys
Summer Law Clerk, United States District Court for the Northern District of Ohio
Intern, Federal Trade Commission – Bureau of Competition
Represented clients in state and federal courts throughout Virginia, including Roanoke City, Roanoke County, Salem City, Montgomery County, Bath County, Franklin County, Bedford County, Henry County, Tazewell County, Augusta County, Rockbridge County, Rockingham County, Loudoun County, Fairfax County, Lynchburg, Martinsville, Charlottesville, Arlington, and Richmond
Prior to practicing law, worked as a research associate with the Center for Gene Therapy at the University of Michigan Medical School
Seminars
Building a 21st Century Law Practice: Tips for the Digital Age, April 2015
Best Practices and Legal Ethics of Social Media Evidence, September 2014
Launching a Cloud-Based Document Management System, April 2014
Practice Tips for Going Paperless, April 2014
Legal Research Tips for the 21st-Century Attorney, March 2014
Virginia Ethics of Digital Marketing, January 2014
Law Office Management: How to Run a Paperless Office, October 2012
Apple iPad for Virginia Trial Lawyers: How to Prepare for Trial and Make Your Case, October 2012
Professional Associations
Board of Directors, Roanoke Bar Association
Member, Virginia State Bar
Member, Virginia Trial Lawyers Association
Member, The Ted Dalton American Inn of Court
Member, Virginia State Bar Young Lawyer's Conference
Chair, Virginia State Bar, First Day in Practice Seminar (2012-Present)
Member, Virginia State Bar Special Committee on the Technology and Practice of Law (2012-Present)
Past Secretary, Board of Directors, West End Center for Youth (2012-2015)
Co-Chair, Blue Ridge Legal Services Pro Bono Hotline (2013-Present)
Member, Membership Committee, Virginia Trial Lawyers Association (2013-Present)
Member, Young Trial Lawyer's Leadership Committee, Virginia Trial Lawyers Association (2013-Present)